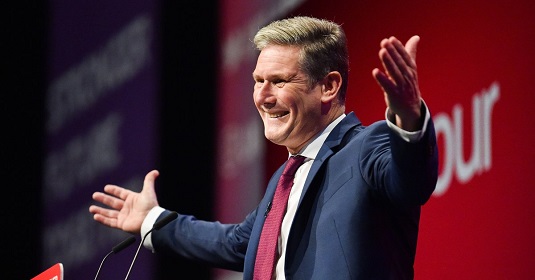 Let's take a stock take of recent days.

On Monday Keir Starmer said he wanted to see the Tories' anti-protest laws "bed down" before he does something about them. Unsubtle code for "I'm keeping them lock, stock, and barrel".

On Tuesday, news emerged that an unnamed spad to a shadow minister had been found responsible for a series of sexual assaults against a junior member of staff by a party inquiry. Instead of getting shown the door, he was told not to do it again and allowed to carry on in his job.

On Wednesday, Labour had an opportunity to delay the government's flagship anti-refugee legislation. By blocking it in the Lords, its implementation could have been delayed and probably would not have come into force before the general election. Instead, Labour peers were instructed to abstain and it sailed through without the breeze of opposition.

And on Thursday morning, a second scandal. An unnamed Labour MP has gone to the Met with allegations of sexual assault against a shadow minister. This pertained to events that took place about two years ago. Complaints were made to the party, but instead it was hushed up and no action was taken.

There are words that can describe this state of affairs. But, to be honest, I'm tired of finding them. At the moment the Tories are on the ropes thanks to last week's elections, Starmer carries on pushing policy positions that are undermining the party's political standing. Sure, those chickens are unlikely to come home to roost before the next election. But high levels of distrust of Starmer among Labour's own support points to a future of a fragmenting voter coalition, which will benefit the Liberal Democrats and the Greens. And, perhaps even worse, the turning of a blind eye to actual abuse among the party's leadership points only in one direction - a government that might prove as arbitrary and as out-of-control as Boris Johnson at his hypocritical, authoritarian worst.

There are only so many times you can say this stuff, explain the cynical logics behind the latest manoeuvre, and warn about the problems getting stored up for the future. Incredibly, some people enjoy reading about Starmer's misdeeds and getting themselves into a lather over them. But ultimately, following this stuff on the daily and having to reflect on it is deflating, if not nihilistic. I find it corrosive. And so, with the exceptions of major developments or policy announcements, I'm done writing about Keir Starmer here.