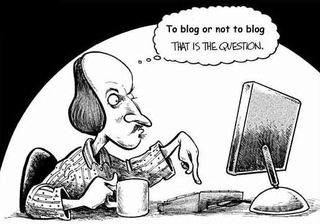 Here's the text of a talk I gave this afternoon at Warwick University as part of a joint presentation on the 'sociological' uses of blogging and Twitter, and how it intersects with activism. In the subsequent discussion a point was raised about the ethics of writing about academic seminars, which are simultaneously public but are often quite informal and sometimes represent ideas/research that is not fully formed and/or ready to be opened to wider public scrutiny. This raises wider issues about having 'permission' to blog without 'consent' and ethics of responsibility one has to those who are named in blog posts. I'll revisit this topic in a future post
.

A Very Public Sociologist has been active for over three years. Since the start of 2010 it has been averaging 496 unique visitors a day, which places it in the mid-rank of British political blogging. It is relatively well known among the so-called Bloggerati - in 2009 it was voted number 12 in Total Politics magazine's
top 100 left-of-centre blogs
, and 41st in the
overall politics top 100
. Also I'm number 64 in the list of
top 100 political bloggers on Twitter
(though, hands held up, I did compile that myself). But none of these figures are bad for a blog that is more or less pure comment. I do not break exclusives and audience boosts from the big mainstream UK politics blogs - particularly right wing bloggers Iain Dale and Paul 'Guido Fawkes' Staines - are not a regular occurrence.

What has this got to do with sociology and the theme of today's talk? Despite having a reputation as a political blogger, the blog's name suggests I very clearly identify myself as a sociologist. I even began the blog thinking it would be a sort of online diary of the remainder of my PhD - though very quickly (perhaps even straight away) I couldn't resist blogging about politics and wider issues. Nevertheless I do try and make sure the 'sociological' strand of my blogging, if you can call it that, isn't entirely eclipsed by postings on other matters.

So how do I 'do' sociology on my blog? In broad terms, there are three ways I've gone about it:

1) Blog reports on research seminars I've attended and other academic-related activities.

2) Using my social science training to offer fairly unique perspectives on issues that are exercising the media and blogging commentariat.

3) Disseminating/reflecting on my previous academic work, and my (recently completed) PhD thesis.

I'll talk about these in a little depth.

As well as blogging, one of my favoured methods of procrastination was (and still is) the attendance of research seminars at
Keele University
and elsewhere. After I started maintaining the blog I realised that very often these seminars were perfect material to blog about. I try and present the positions of the presenters as fairly and as accurately as my note-taking skills allow me (things are not helped by my not knowing shorthand) and give a flavour of the subsequent discussions. For example, I did this with a series of seminars on the theme of
public
sociology
up the road at Birmingham University a couple of years back. And last year's
day symposium
on Pierre Bourdieu here at Warwick received similar treatment. Perhaps I'll do the same with today's proceedings?

Blogging about research seminars does two things. In the first place it demands an extended reflection on what is being presented. I have to think through and understand concepts and arguments almost to the same depth as a paper's discussant. This is a useful exercise in itself in terms of broadening one's knowledge. Second, and perhaps more importantly from the point of view of our discipline, blog posts on research seminars introduces their topics to a wider 'non-professional' audience.

Second, because UK political blogging is very crowded (
Total Politics
magazine links to
approximately 2,000 blogs
in its directory). To attract an audience you need, to borrow a horrible phrase from marketing, a unique selling point. One of mine is to offer a slightly different take on the issues of the day. For example, with regard to the interminable plots and rumours of plots to bring down Gordon Brown as the leader of the Labour Party, this week I
posted a piece
drawing on an old political science paper written in 1994 to see if it, along with our would-be Blairite assassins, believes political leadership has decisive effects on the outcomes of elections. I've also written blog posts that have used Pierre Bourdieu to look at
high-profile spats
between leading bloggers, used Althusser's understanding of ideology as a lived relation to see if pornography
can be treated as an ideology
, and Marx for everything from the
2008 stock market crash
to the
economics of chicken sheds
.

Thirdly blogging has been an essential part of self-clarification and self-reflective practice with regards to my PhD work. Just to quickly tell you about it, my work uses life history interviews to make sense of the processes at work in the radicalisation and continued commitment of a sample of Trotskyist activists. Some were drawn from the Socialist Workers' Party, but the majority were members of the Socialist Party (formerly known as the Militant Tendency). This was complicated by the fact that I am too a member of the Socialist Party, which led to all kinds of access issues and problems of sociological knowledge production, power relations, and reflexivity which I don't have the time to go into here. But I have blogged about these issues and received feedback from other activists, which affected my thinking about these subjects. Blogging's also been a useful arena for trying out certain ideas too, even if only to see how they work written down. For example a rough of a section of my PhD's methods began as a blog post and was then worked into the thesis. Probably about half a dozen posts made the transition as well as a number of other ideas that first appeared on the blog.

In addition to this blogging has enabled me to dust off old pieces of work that have been sitting on my hard drive for years and wouldn't have seen the day otherwise. This includes
texts of old presentations
, recycled bits of
masters degree essays
as well as an
old dissertation
comparing Marxian and Foucauldian approaches to power. Again these have reached an audience who are unlikely to open a political science, cultural studies or sociology journal. So you could say the blog manages, albeit very modestly, of taking sociology to the "public" and justifies the name.

But there are problems with my approach to blogging. Like every political blogger should be I'm not backward about being forward with my opinions, and I understand that my particular brand of socialist politics are not to everyone's tastes. So from the outset I have assumed a level of relative anonymity. This is partly for personal security reasons - I do receive visitors from far right blogs and forums, especially if I'm writing about the BNP. Other friends of mine have appeared on Red Watch for simply attending a demonstration or having themselves pictured in a socialist newspaper. And there are career reasons too. Even today with Trotskyism in Britain a shadow of an already marginal political tradition it's not a useful strategy to advertise your activist record to potential employers in higher education.

By way of a conclusion, like all user-generated content on the internet, blogging is what you make of it - whether you write about sociology, kids TV or needlework. It can be incredibly useful as a tool of ongoing self-reflection for all sociologists of whatever level, and it can be addictive too. But beware of the pitfalls - blogging might get you into scrapes that could impact negatively on your career, especially if you're early career. So, as my mum used to say, if you can't be good be careful!