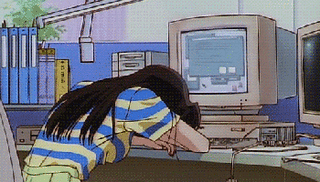 Seems the world and its uncle have been blogging about blogging of late. James Crabtree has written a couple of
think
pieces
on the rise of centre left blogging and how it poses a threat to the Tory trinity of Iain Dale, Paul Staines and Tim Montgomerie of Conservative Home. Similar musings can be found at
Left Foot Forward
, the aformentioned Tim Montgomerie
frets about
the challenge, while Iain Dale
weighs in
with quite a thoughtful piece too.

It's all very interesting for blogging geeks and the like and all the contributions make worthwhile points. But there is a certain blindness to the conditions that made the big three of Tory blogging so big: a mix of a less crowded blogging market place
and
pre-existing relationships with insiders that allow Iain and Guido to break Westminster gossip, and for ConHome to steal a march on policy announcements are much better explanations than self-serving bollocks about the internet being natural Tory territory. Apart from one or two Tory bloggers outside of the "big boys", most do not even reach the execrable standards set by
Dizzy Thinks
and
Tory Bear
. The online conservative movement is a hollow beast.

But I'm more interested in the state of socialist blogging. As Dave
noted yesterday
there is an absolutely solid phalanx of socialist bloggers. I may be biased but the comment pouring out of this coterie offers much better fare than most of the centre left. And as far as the right goes, their mix of gossip-mongering and ignorant ranting doesn't hold a candle. But how are we to grow the readership, influence and profile of socialist bloggers? None of us do it full time. There will be no trade union sponsorship for our endeavours. Apart from
Liberal Conspiracy
, I doubt
Labour List
, Left Foot Forward and the like would be willing to give those to their left outside Labour a leg up. So we have to look to ourselves.

I think there are a number of things we do that will put socialist blogging on a firmer footing this coming year.

First off, socialists in Britain have our own 'big three' -
Socialist Unity
,
Lenin's Tomb
, and
Dave's Part
. I don't know the size of Dave's audience, but SU and Lenny certainly get more than the 305,000 visitors LabourList received last year. SU does use its position to promote other blogs, both in Andy's posts and the regular round ups of progressive blogs I do. Dave does to a lesser extent, and Lenny virtually never bothers. Generally the linky love is much better on the next tier down.

This lack of "leadership" (for want of a better term) from the top is symptomatic of the sectarianism that scars our movement. Politically there are of course differences between Andy Newman, Dave and Lenny but for reasons we need not go into relations between them are frosty at best. This kind of animosity is often taken to absurd extremes when blogs like
Shiraz Socialist
make like a left
Harry's Place
and slag off Andy and Lenny for their imagined crimes against political decency. We need to leave this sort of behaviour behind us, quite frankly. Venom and bile should be reserved for Tories and their ilk, and even then be employed sparingly.

Second, there are things we do that other blogs simply cannot. Because many socialists are more than just internet scribblers, we always have one eye on activism.
Louise
,
Alex
,
Clare
and
Derek
are particularly good in this regard, but many other socialist bloggers do it too. For news and reports on activism and trade unionism, often times left bloggers are the only in-depth sources available.

While we're on the subject of touching parts other blogs do not reach, there is a wider audience beyond the existing ranks of the far left for the kind of analysis we offer. As the only serious political tradition in Britain that offers a fundamental critique of the root and branch of capitalism, we can cut to the chase without spin and obfuscation. This allows us to offer original takes on the issues of the day that can find an audience tired of the same old same old. This is the chief strength of Dave Osler's writing, but also
The Third Estate
,
TCF
and
Chris
have developed formidable reputations on this score (I've also found posts on slightly off-beam issues attract an audience). Furthermore our purview of critique tends to be wider than the bounds of conventional politics. If you like, we offer 'politics plus'. Socialist bloggers are at home commenting on practically everything - politics, literature, sex, media, international relations, etc. Again, apart from LibCon our counterparts on the centre left very rarely do. As for the right, well ... the less said the better really.

There are no shortcuts to getting ourselves a wider audience. It requires continued graft, plenty of patience, and for us bloggers to rub together more as a collective. But I believe the potential audience is there, and persistence will be rewarded in the long run.