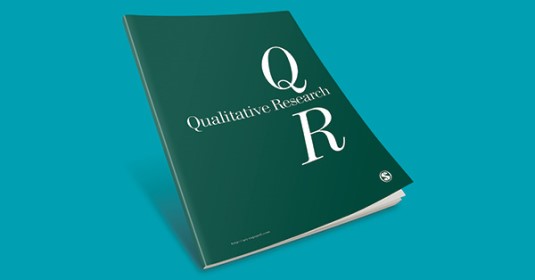 Masturbation as a research tool. Really? Karl Andersson makes the case in the Qualitative Research journal. His piece, which argues that masturbation is a form of method acting, of entering the mindset of the subculture he's studying, allows for a deeper, more embodied way of grasping the subject matter than the standard methods of interviewing, observing, and immersing oneself in their output. He argues that there's a (subterranean) tradition of academic having had intimate relations with the people they've researched in the past, so is this any different? Unsurprisingly, this caught the attention of the Daily Mail back in April, and Tory MP Neil O'Brien weighed in, using it as foil for an ignorant attack on social scientific and humanities research generally. "The non-STEM side of higher education is just much too big, producing too much that is not socially useful", he crowed.

On this occasion, however, O'Brien has a point about this article. It's not that the author was writing "about his experiences masturbating to Japanese porn", it's what this pornographic content is. Andersson is undertaking a PhD examining shota culture, which is a subset of "erotic comics" whose content deals with young boy characters in sexually explicit scenarios. For "research", Andersson masturbated exclusively to this material for three months to help enter the subcultural mindset. After each session he wrote up his impressions as field notes, with the material presented in the article more a commentary on his enjoyment than reflections on them. These raise several questions.

Firstly, how the hell did this get published in a prestigious methods journal? Where were the editors' moral compasses and their common sense? As a contribution to understanding paedophilic subcultures, which is worthwhile only when it is bound up with an ethic of prevention and cure, this piece offers nothing. Andersson suggests his piece is about "combatting loneliness", which seems to boil down to the fact other people enjoy this sort of content and therefore that knowledge helps overcome it - while imparting a frisson of eroticism. What a load of rubbish.

Second, it's a complete ethical failure on the part of the supervisory staff to not only allow this PhD to go ahead, but for Manchester University to fund it directly from their pot of money. This is not disinterested research: Andersson was the editor and publisher of explicit "arts" magazines that promoted the sexualisation of young boys and under-age teenagers. He said paedophilia was "far away" from the discussion of his publications, which by any sort of conventional or social scientific definition is obviously untrue. And yet here we have someone undertaking a PhD to, it seems, sate his particular proclivities. Why didn't this set the alarm bells ringing?

Going back to Bourdieu, he was very clear that all of us occupy intersections of power and struggle. Over the course of our lives, we cultivate stakes and interests in particular social fields - though often we're not fully conscious of this, nor of how the assumptions underpinning the rules of those fields condition and are assimilated into our spontaneous outlook. Anyone undertaking a social investigation will likely import those biases into the research and, by accident or design, distort their representation of the research object and the claims they make about it. Bourdieu's argument is any investigator must, as a scientific precondition, apply a sociological analysis to the coordinates they occupy in social space. A sociology of one's own sociology, if you like. This would highlight the systemic social advantages one has, the power that the researcher acquires over the researched, and crucially the material interests they have in the completion of this research. This reflexive practice does not eliminate bias, but by accounting for the stakes one has in a project a researcher is committing an act of sociological honesty and therefore enhances the scientific bona fides of their work. It is situated as an intervention in a claims-making body of scholarship, and if there are any distortions their lineage is visible.

This very basic methodological precaution is entirely absent from the article. It even states at the bottom that there are no conflicts of interest! Andersson says his research is about "desire and identity", a laudable and fascinating area of research - albeit one that has to be handled with sensitivity and where safeguarding and the understanding of vulnerabilities are necessities. But by adopting a position of faux objectivity in which his own sexual and material interests do not figure, this is nothing but a prurient exclamation of his socially unacceptable tastes, alibied by some light theory and academic poetry. This is the unacknowledged promotion of a legally dubious subculture, not edgy methodology that shows how hung up everyone is about sexuality. Second, it's obvious from this trash article that masturbation offers no insights - except into the tastes and the mind of the author.

Qualitative Research are undertaking an investigation, and the University of Manchester is also looking into the project. That such a thing could have got through the research and ethics committees suggest something is very wrong with their processes and procedures. But is not just the grotesque subject matter that stings, it's the complete reputational and political cluelessness on show. When the social sciences and humanities are under attack, taking on someone into abusive "art" to "investigate" paedophilic mangas is tone deafness of the most stupid, morally vacuous, and damaging kind.