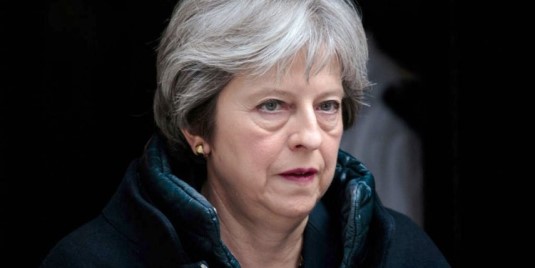 A cynic might say talks between the government and Labour were doomed to fail. They certainly didn't look promising. On the one hand you had a Brexit deal most Labour MPs and, were they not whipped against it, a good chunk of Tory MPs could have lived with. That is the position offered by Labour: a customs union with the EU as a basis for negotiating a trade deal and retaining some sort of influence over customs rules. And on the other you had May's withdrawal agreement, which had already been rejected by the Commons on three occasions, the last time on what was to be Brexit day itself. Entering negotiations, knowing there was nothing salvageable from your position, the onus is on you - i.e. Theresa May - to make the move.
What happened during talks between government and opposition are already the subject of conflicting reports, and no doubt different perspectives will get added in the coming years as participants pen their memoirs. May blames Labour for a lack of a "common position", whereas Jeremy Corbyn - rightly - notes there is no stability on the government side, and once May has sailed off into the sunset the next Tory leader won't be under any obligation to stick to her compromise. Given the the politics of the coming contest, this observation is entirely right. But is there any substance to May's charge?
Well there is, but only if you treat politics as an exercise in empiricism of the most stupid and cynical kind. Anyone can look at the Labour benches and see there are differences. There are a tiny number of MPs who'll vote for any kind of Brexit, those who resolutely stick by the whip, those who blow hot and cold on Labour's position depending on what time of day it is, and those who'll press for a second referendum under all circumstances. The Prime Minister expects us to take note and accept this is why the talks came to nothing. It is, naturally, pure nonsense. In fact,we have a very good idea about what happened in the negotiations from the Tories themselves. They attack the intransigence of Keir Starmer for insisting of a confirmatory vote. Well yes, but why was he? Labour's Brexit position is to get a deal on its terms and prevent May's Brexit. Failing that, a general election. And failing that, a second referendum. Not a position designed for the polarity of the EU elections, but one perfectly adequate to the ins and outs of parliamentary horse trading. Because, obviously, May has rejected the customs option, Keir is following through the logic of conference policy and advocating a referendum in response. The digging in of heels is all on May's side, not Corbyn's.
And so, no more talks. Which ever way you look at it, whether as a good faith attempt to see what kind of Brexit could be done, or a bad faith attempt at getting Labour to jointly carry the can, we're now in a new, unstable but simultaneously entirely predictable phase. May has suggested we can now look forward to another series of indicative votes over the coming week or so to determine the will of the Commons. If she doesn't whip this time, the results might prove interesting. Then again, they might just replicate the last series of indicative votes. i.e. We find MPs are against no deal, but are for nothing. In one last, desperate throw May brings back the deal as is, it gets rejected, off she goes and the Tory leadership election is triggered. Then the entire summer sees the Tories talk among themselves, a new leader chosen on the basis of hard/no-deal Brexit and come the autumn more crisis as the new PM tries getting their unhinged position approved. Or, more gravely, they ignore parliament and allow Britain to pass out of the EU by default. Fun times.
If you think the first four months of this year were rough, politically speaking, then hold on to your hats. The worst is yet to come.