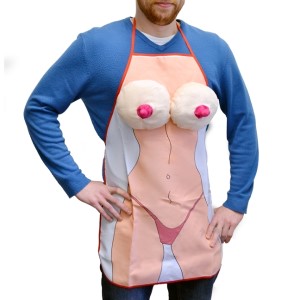 Thursday's Blurred Lines is well worth a watch. Kirsty Wark explores the thesis that popular culture is gripped by a new wave of sexism, and looks at 90s Laddism, porn and internet cultures as possible drivers. Well known "moments" of the new misogyny - sexism as a term is too twee to describe it - such as attacks on and persistent digital harassment of folk like Mary Beard and Caroline Criado-Perez; the abuse heaped on Anita Sarkeesian for producing short films, like this one on the representation of women in video games; the Steubenville rape case, and much else besides.
If you're a labour movement person. If you're a feminist, a socialist, a progressive, a self-identifying revolutionary or whatever, the new misogyny is an enemy of your politics and mine. It needs confronting and challenging at every turn by women *and* men. It's not enough for right-on blokes to sit at home feeling smug that about their non-sexist attitudes. They have a responsibility to struggle alongside feminist comrades. As Sarkeesian pointed out in her interview with Wark, we don't all pollute the air, but we all breathe it and so have an interest in cleaning it up.
I'm particularly interested in where the new misogyny comes from. Wark and Laurie Penny (who also appears) argues it has something to do with women entering the new networked public sphere in massive numbers, a place that was formerly dominated by men (see Laurie's Cybersexism, review here). Yes, that's true enough. There's always a political economy to these things too, which the documentary touches on. Permit me to indulgently quote myself at length:
As I argued in this post on UKIP and masculinity, age, gender identity, flexible labour markets/in-work insecurity, and the pace of cultural change conspired to generate a constituency of middle-aged to elderly men who found the "common sense" right wing populism of UKIP attractive. A similar set of processes are at work among younger men, too.

The situation facing all young people when they emerge from the education system, be that at 16, 18 or 21, is greatly uncertain. This month [July 2013], some 21% of 16-24 year olds - 959,000 people - are unemployed. Whereas perhaps their parents and certainly their grandparents knew full employment and the possibility of getting into work right from school, it's more of a lottery for young people now.



So we have uncertainty. But we also have a more level playing field when it comes to jobs. This isn't to say there is no gender divisions at work - it would be stupid to pretend men and women aren't treated differently. But increasingly, especially at entry level, workplaces are increasingly mixed and young men and young women have to compete for the same jobs. And yet hegemonic masculinity - that complex of ideologies, values and expectations inculcated by socialisation and reinforced through family, friendship and media networks - hasn't caught up. A real man has a well paid job, has disposable income enough to buy all the mod cons and fashions, might *have* (in the property sense) a woman, or, at the very least, has women hanging off his arm; and, of course, has the time and inclination to play or watch sports, and/or indulge in masculine-coded pursuits like video gaming, drinking, gadgetry, or fishing. Women are too well aware of the mismatch between how society expects them to dress, look and behave, and their individual lives. But now that mismatch is being felt more by men too.



With this chasm between expected experience and lived experience, Emile Durkheim's 'anomie' comes in useful. As a sociologist interested in social integration, Durkeim used anomie to describe situations of 'normlessness'. Despite the term, this does not denote an absence of norms but rather a lack of fit between the value systems embedded in processes of integration and those actually inculcated in groups and individuals. Hence the frequent occurrence of dysfunctional and problematic behaviours across numbers of people is not a mass manifestation of psychological deficiencies, but indicative of anomic social problems. Masculine crisis therefore is the anomie that pertains to discourses and ideologies of "maleness".



For men either born during or having grown up knowing nothing other than neoliberalism's tyranny of the economy, there is no worked-out way to cope with the continued ideological affirmation of male privilege while, materially, it is undermined by insecurity and increased competition with women for jobs. This is why there are so many more socially acceptable ways of 'being a man' now. But at the same time anomic mismatches can generate social pathologies and, in this case, a resentment that privileges promised from the off are being frustrated and denied.
It's these two processes - the growing number of women in public space and the increasing economic competition with women breaking against deeply inculcated senses of gender privilege (yes, that word) and entitlement - that are powering the new misogyny. It's also why this virulent sexism, like all pandemics, is destined to peter out.
To fashion a crude metaphor, the new misogyny is a socio-political bubble. Think more economic bubbles and less the Westminster bubble. Consider the terms outlined above. The conditions that are driving this hatred of women are also undermining it. There will come a time when the participation of women in the public sphere, be it the "official" public of politics, media etc. or the very blurry worlds of social media and multiplayer gaming will be completely mundane. Likewise, while men still dominate large numbers of professions, not least the technological infrastructure of the internet, it's difficult to believe this will indefinitely be the case. 20, 30 years from now I will be profoundly shocked if the disparity proves stubbornly persistent.
Let there be absolutely no confusion about this argument. I am not arguing the new misogyny should be left alone to work itself out. There are no iron laws of society, only tendencies. But if these attitudes are on their way out, why bother combating them? Cast your eyes across the Atlantic. The Christian fundamentalism that has disfigured American politics, particularly the Republican Party, grew strength and sustenance from a process of decline. Secularisation, economic and cultural atomism, the growth and profound influence of women's, black, and LGBT liberation movements challenged and profoundly changed the place of piety and conservatism in American politics. The growth of fundamentalist politics was a counterstroke to and symptomatic of these tensions. It was able to produce a movement of its own, and two very right wing presidencies were its creatures. But now, in 2014, as the contradictions have worked themselves out over almost 40 years that movement is eating itself. The Tea Party, the militia movement, Fox News, Drudge, Breitbart, the Rush Limbaughs and Michelle Malkins, their influence is much shallower than their evangelical Christian forerunners. It may well lead to a long-term marginalisation of the GOP. Hence, the decline tendency present at the beginning is still pushing them to eventual oblivion. But, unfortunately, because this counterpower wasn't met with a strong counterpower of its own it has caused untold damage to America's social fabric. The misery of deindustrialisation and offshoring, the demonisation of abortion and attempted rollbacks of hard-won rights, the deepening of inequality, the decline of reason and a certain 'endarkenment' of popular intellectual discourse, the pathological atomisation of millions of citizens, an insularity and suspicion of the world beyond America's borders, a toxic 'centre ground'. This and much, much more is the price the US public have paid for conservatism's long decline.
Therefore, the fight against the new misogyny is vital. This is why my argument is no counsel for fatalism. Left unchallenged it will poison social relationships, deform politics and culture, cause unnecessary suffering and, in the short term, embolden the forces of reaction. Like a plague of zombies, it will rot and fall into the ground eventually. But not before it has laid waste first. Our job - feminists, socialists, the labour movement's - is to hasten the new misogyny's demise, to grind it down in ceaseless battles of attrition across all fronts, from the status update to party policy agendas. And as our enemy weakens, as it must, our side strengthens. It is we who are emboldened and grow. The backlash against the backlash can win. Who's up for the scrap?
Image: Misogyny by Glenn Brown (2006)