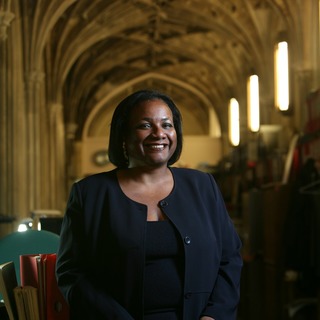 Across the electoral college
Diane Abbott won 35,259 individual first preferences (10.42% of total votes cast). For someone who ran a lacklustre campaign and wasn't taken all that seriously by the press, that vote isn't too bad. It is a better tally than the one mustered by Andy Burnham (28,772 votes) and Ed Balls (34,489 votes). But because of the unequal weightings between MPs, party members, and affiliate members, Diane's third place in terms of votes translates into just 7.42% of the college, while Burnham and Balls were on 8.68% and 11.72% respectively (see
here
for a solution to the present electoral college). Does this tell us much about the strength of the Labour left?

Not really. In the Labour members' section Diane polled just 9,314 votes (7.3%) and came in last place. Only the individual trade unionists boosted her overall total above Burnham and Balls. It might prove tempting to identify this with the 'Labour left vote' and extrapolate a number of conclusions from this - such as its weight in the party, the limited horizons of its prospects and, who knows? Maybe that Labour is dead and a new workers' party is needed? But some caution is needed.

No one is denying the Labour left is weak. But it is wider than the confines of the
Labour Representation Committee
and sundry Marxists with an internet connection knocking about the party. These days the Labour left is not so much a force and more a constituency: strictly speaking it is
less
than the sum of its parts. If the Trotskyist shibboleth of boiling working class politics down to a crisis of leadership has any relevance, this is the one place it will find most purchase.
Without any real cohesion the manner of Diane's entry into the contest alienated a lot on the hard left who were banging the drum for John McDonnell. And as the campaign progressed hers failed to become a point around which left-wingers could rally. Another side effect of this is without an acknowledged and authoritative lead coming from anywhere, a lot of the left went all over the place. For me and a lot of comrades Diane became the choice by default. For
others
, Ed Balls' campaign conversion to Keynesianism was a good enough reason to command left wing support. And more than a few elected to
give Ed Miliband a punt
as a means of keeping David out. This poor state of affairs is indicative of the distance to be travelled before the influence of the Labour left matches the numbers of its self-identifying adherents.

Does this support the arguments of those comrades who remain advocates of a new party of the left? Despite being persistently reticent about where an alternative to Labour could come from, you might reasonably assume its impulse to come from within the labour movement (further thoughts
here
). But as the results for Diane in the trade union section demonstrate, if there was little appetite for the left wing Labour leadership contestant among the more conscious layers of the workers' movement, what scope for the more 'advanced' demand of a new vehicle of working class political representation?

There is another issue too. Ed Miliband's victory graphically demonstrates that Labour remains open to the influence of the organised working class. That the more social democratic of the two front runners managed to win a plurality of trade unionists' votes counts for something, a reality I'm sure none are aware of more than Ed Miliband himself. So while he will inevitably tack to the right, the conditions of his victory has placed something of a leash on him. It is something he cannot get away with too often or for too long. And all because of the organic links Labour has with the labour movement. Having far from withered away, the links are there and should be deepened. Socialists who ignore or deny them are making a lot of unnecessary and ultimately frustrating work for themselves.