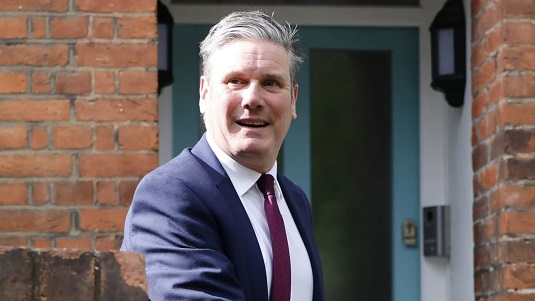 Another month has trundled by, but what broke the box office as far as this blog is concerned?

1. A Man Without Qualities
2. Neil Kinnock's Timely Warning
3. Cock Up and Conspiracy
4. The Right Wing Attack on Young Labour
5. The Tories' Regressive Social Care Plan

As long as Labour and, specifically, Keir Starmer is crap there will be a ready audience for posts examining, analysing, and explaining what he does. And September was a bumper month as far as inept shenanigans were concerned. The Labour right have a theory of tough leadership and being seen to publicly whip one's party reaps electoral dividends. There's no evidence this works but granting their proposition for a moment, would anyone seriously be impressed by loudly telegraphing rule changes to curb the left and then having to tone them down because the groundwork wasn't done? Or losing a shadow minister because his position on the minimum wage was too high? If people want clowns, they go to the big top. Or vote for Boris Johnson. As a stratagem it has failed on its own terms, and snap polling seems to prove it.

Two posts are hanging out in the second chance saloon today. The first is this little thing on two kinds of capitalist realism, one of which runs like a thread through the book. Oops, did I say book? Indeed, and this is the topic of the second post: some post-publication reflections on what its reception could be.

In truth it has been a quiet month on the blog writing-wise because of work ramping up again and offline disruptions thanks to the unexpected arrival of a new, semi-feral feline at Chateau BC. Hopefully there will be space for more considerations on politics and, just maybe, no excuses for writing angrily about Labour's failing leadership.