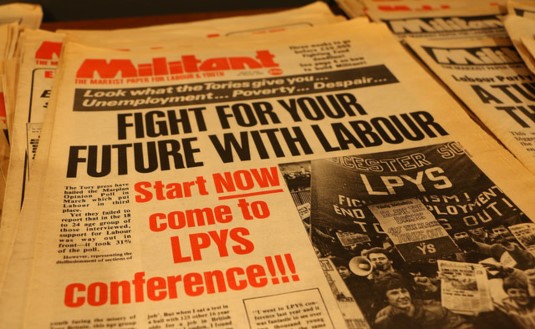 At a loose end on Thursday afternoon? In (or can be in) London? Then this might be of interest to you.
Description
A symposium on British Trotskyism jointly organised by the Political Studies Association Labour Movements and Communism Specialist groups for John Kelly's new book Contemporary Trotskyism: Parties, Sects and Social Movements in Britain (Routledge, 2018)
Speakers
John Kelly (Birkbeck)
Ian Birchall
Phil Burton-Cartledge (Derby)
Madeleine Davis (Queen Mary)
Kevin Morgan (Manchester)
Mark Wickham-Jones (Bristol)
In a major new study of British Trotskyism, John Kelly looks in detail at the influence, resilience and weaknesses of the British Trotskyist movement, from the 1970s to the present day. This afternoon seminar brings together experts in the history and politics of the labour movement, Communism, New Left and far left to debate the arguments of the book and reflect on the significance of the Trotskyist movement for contemporary British politics.
Date and time
Thu 28 June 2018
14:00 – 16:30 BST
Location
Arts One Building, Room 1.28
Queen Mary University of London
Mile End Campus
London
E1 4NS
My piece is provisionally titled 'Trotskyism and Corbynism' and will be looking at the attitude, tactics and strategy the Socialist Party and the Socialist Workers Party have adopted vis a vis the transformation of the Labour Party under Jeremy Corbyn's leadership. Given the scorn I lately poured on the SP, folks might find my analysis somewhat surprising ...
The event is free but you do need to register. You can do so here.