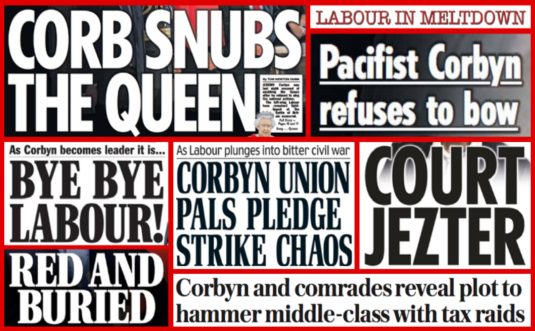 Here we go, here we go:
1. The Cloying Desperation of the Tory Press
2. Owen Jones vs the British Media Establishment
3. Skripal Skulduggery
4. The Tory Politics of the Windrush Scandal
5. The Centre Party Delusion
It's good to see a month in which the entire top five is occupied by barbs that analyse and critique the powerful, and that despite the slacking the numbers are largely holding up. Jolly good show. Taking aim at the media is always a sure fire thing to do where indie blogging is concerned, as the top two this month prove - not least helped by the sharpening of politics and issues around media framing and bias are increasingly discussed. The remainder touch on the month's big issues and, I hope, they've given readers pause for thought.
Who's hanging around in the second chance saloon as day breaks over this May Day? Why, it's the missive from last night, my overview of Amber Rudd's celebrated resignation. Get it while it's hot!