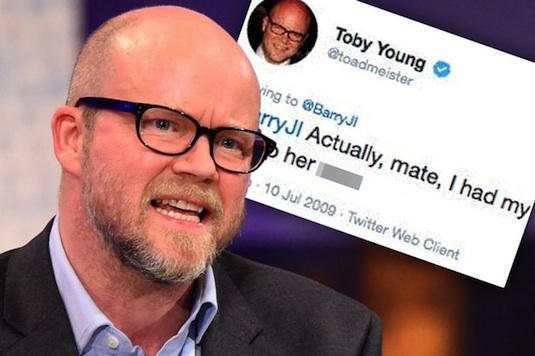 Five takes so hot you need oven gloves to handle them.
1. Toby Young and the Taming of Higher Education
2. The Conservative Party's Eugenics Problem
3. Labour NEC Fallout
4. What is the Brexit Stamp Collection?
5. Tony Blair and the Collapse of Centrist Politics
What were you doing to see the New Year in? Speaking personally, I was spitting feathers at the news Toby Young had been appointed to the farcical Office for Students, the latest tool the Tories have introduced to drive down standards and, perhaps, drive out not a few universities. Clearly there is some depth of feeling out there as this attack post clocked up almost 15,000 page views - which is good going for a wee blog like this one. Also getting people's goats was Toby Young, again, getting found out as a fan of eugenics. As the post above shows, he's in good (bad) company given the role eugenics plays in the Tory imagination. The utter rout of the Labour right in the NEC elections and the subsequent removal of Ann Black from the disputes committee brought in the views, and bringing up the rear is a quick meditation on the lack of commemorative stamps for Brexit, and our friend Tony advertising his bewilderment.
I cannot lie, this has been a tough month blogging and I've really had to force myself to write. Perhaps the colonisation of the old noggin by pressing and long-neglected research projects is exacting a toll, I don't know. I certainly do not plan on stopping writing, though don't be surprised if February's pace is no quicker.
Still, it would be remiss not to get in another round for a couple of January's lesser spotted posts. I commend to you How to Predict Politics: A Sociological Approach, and invite you to take a warm bath in The Last Days of the Conservative Party?. Posts, I hope, that will encourage some critical thinking about where politics is and the direction it's heading in.