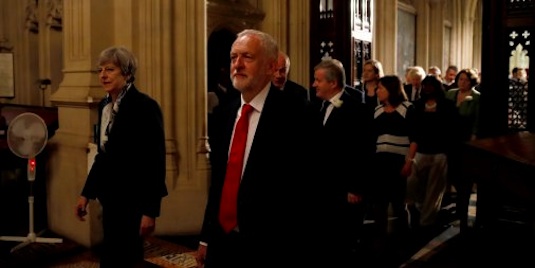 These are what drove the numbers this last month:
1. Leaders' Question Time: Who Won?
2. Thank You Chuka Umunna
3. The Grenfell Tragedy is Class War
4. Campaigning in Derby North
5. Why Did the Pundits Get the Election Wrong?
Another mad incredible month on the blog. Perhaps unexpected election results should happen more often? June saw this place touch over 150,000 page views. Not up there with the the wave of new left blogs but very healthy as far as my stats are concerned. It works out as the second best month ever, trailing March (which retains its record - for now) by only a few hundred hits. That's 5,013 page views a day between you and me. Can the trend possibly continue? We shall see.
Is there anything deserving of a second look that didn't make the cut? Of course there is. On this occasion I'd like to direct readers to Labour and 21st Century Class Politics, in which I argue that to have a handle on what's happening to politics you need to familiarise yourself with the work of Michael Hardt and Toni Negri (particularly Empire). Warning, it does contain optimism. And by way of a follow up there is Corbynism and the Middle Class, a polemic against the typically lazy eyewash circulating around the media about, well, Corbynism and the middle class.
Lastly, if you haven't already please give the blog a like on Facebook and drop me a follow on Twitter. It's these that are helping drive the audience figures and I'm always pathetically grateful.