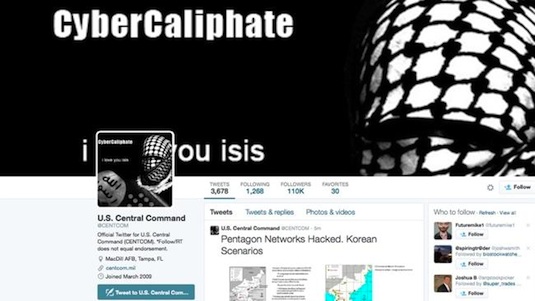 It takes chutzpah to suspend national campaigning and then give a political speech about Saturday night's terror attack. But this is Theresa May and the modern Conservative Party has no qualms when it comes to turning a crisis into an opportunity. Naturally, May and her advisors are wily enough not to play the big P politics card but you have the genesis of a simple, touch-sounding black and white position they will use to browbeat voters into backing them as we enter the final stretch.
This morning May said "enough is enough", implying that Britain has been a soft touch for Islamist radicalism which, if that was the case, means she oversaw a dereliction of duty for the last seven years. But she doesn't mean that at all, it signifies a serious and potentially calamitous switch in direction when it comes to counter-radicalism and anti-terrorism. This is plain to see in all of her proposed four changes to policy. She said:
They [the terrorists] are bound together by the single evil ideology of Islamist extremism that preaches hatred, sows division and promotes sectarianism ... it will only be defeated when we turn people's minds away from this violence and make them understand that our values - pluralistic British values - are superior to anything offered by the preachers and supporters of hate.
Well, yes. But no. The problem is this comes from the Douglas Murray/Henry Jackson Society's Islamism for Dummies guide. As Murray is bound to say something on this topic again soon, we'll save up a polemic until then. For the time being, it is enough to note that showing off British values to a bunch of befuddled thugs and telling them they are superior to the idiocies of Islamism isn't going to work. May is firmly on the terrain of the ideas delusion, that ideas in terms of elaborate and sketched out ideologies are the prime motivators of jihad. Yes. No. Why does a minuscule subset of Muslims find these views compelling and convincing? What is it about them that makes sense according to their everyday life? How are emotions - anger, frustration, anxiety, companionship, hope - fermented by Islamist ideas into intoxicating zealotry? Why is it men, and young men in particular, are the ones carrying out acts of violence informed by this crackers creed? After all, no women have undertaken Islamist terrorism in the West. And what of those who turn to Islamism without becoming ideologues, without chowing down on the virgins-in-the-afterlife hook? Homing in on just the ideas effaces individual biographies of jihadis, of the material circumstances of their life and their positions in the fabric of social life. We make our own history, but not under the conditions of our choosing as someone once said. Focusing on just Islamism is tantamount to saying Islamists are Islamists because Islamism. Not helpful, and it doesn't bode well for May's first "change".
Her second argument flows from the first. Islamism should be denied the safe space it needs to incubate, and that means governments should work in tandem to "regulate cyberspace". She'll be calling for traffic stops and toll booths on the internet superhighway next. Retro (out-of-touch?) buzztalk aside, this is more evidence of the ideas delusion. Jihadi content is easy to access with a little bit of Google wizardry. The violent imagery and propaganda vids of IS certainly act as bridging tools for some would-be Islamists. However, it's not the case that an exposure to this material causes Islamists. If you start watching this stuff rooting for IS indicates something else has already gone on. Mobilising people for any kind of politics is a process. Ideas have efficacy if, as we've already noted, it speaks a truth about someone's individual existence. Of crucial importance are the networks and relationships one has, and real or imagined grievances. The reason jihadi propaganda slides off most people is because those things do not align. Indeed, for a large number of young people who watch them, IS propaganda vids are merely an edgy subset of gross out videos. In short, for all sorts of reasons governments want tighter control of the internet and bedroom radicalisation offers a handy pretext.
Third, May wants to take on the real world safe spaces in which Islamism thrives. That means more bombing abroad, because that is sure to kick away a grievance prop jihadism draws upon, and taking the fight to Islamism at home. She said "there is - to be frank - far too much tolerance of extremism in our country. So we need to become far more robust in identifying it and stamping it out across the public sector and across society." What on earth does this mean? Is she thinking about the Birmingham Trojan horse scandal, which was shown to be rubbish? Is she expecting educators to police the classroom to root out would-be jihadis from among the student body? And how about the safe space she reserves in Downing Street for delegations from Saudi Arabia, whose largesse for Wahhabism in the West is so well known that the EU officially regards it as the primary wellspring of Islamist terror. This is just incoherent and hypocritical nonsense playing to the gallery of newspaper editorials and the inchoate notion that "they", the public sector lefties, the cultural Marxists and the race relations professionals are destroying the fabric of Britain with liberal tolerance. Getting tough here is code for kicking experts and intellectuals, traditional hate figures for Tories and right wing hacks.
Her last pledge is to review the counter-terrorism strategy, which is just about the only thing I do agree with. Though you might have thought what with the security of the people at stake, this would be under constant monitoring and review. Therefore May would look at introducing new powers for the intelligence services and police, which takes us back to more monitoring, more surveillance. However, there is something very clearly missing from her pledge: more police. With 20,000 fewer coppers on her watch and firm refusal to rule out more recruitment or even further cuts, this is not a serious strategy for dealing with the problem. As former Met officer Peter Kirkham argued this afternoon, the government are lying about the number of armed officers and their funding, and no full well the removal of community constables has hampered the intelligence capabilities of our counter-terrorism efforts.
In short then, May's proposed strategy from the off is not interested in understanding the radicalisation process, thinks clamping down on the internet will fix it, and giving the security services new powers - and presumably new responsibilities - without reversing the cuts she personally oversaw and implemented. It's a bloody shambles, offers no improvements over what already exists that I can see, and one doomed never to work. A recipe that promises security, but will do nothing to stymie Islamism.