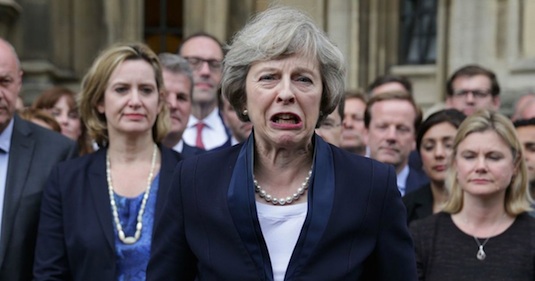 Here's what did the business last month.
1. May vs Corbyn: The Verdict
2. Explaining Laura Kuenssberg's Bias
3. What is the Dementia Tax?
4. Emmanuel Macron and Neoliberalism
5. A Note on the Labour Vote
Goodness me, what a month. Even with an election looming I wasn't expecting huge numbers. Then again, given what's happened during the course of May, the start of the month is a foreign country. Overall, we saw just shy of 126,000 page views last month, making it the third best ever. Can these fortunes continue? Well, whatever happens in the election in eight days' time there will be plenty of things to discuss and analyse. There will be fall out for the Tories. There will be fall out for Labour, and I'll be there sifting through the bones and looking and what could happen next.
Turning back to May 2017 for the last time, is there anything here that deserves a second look? I'm going to throw two your way. The first takes a break from politics, well, politics here by looking at the relationship between economic anxiety and Donald Trump. The second is an examination of the gross exploitation of tragedy by assorted commentators and social media wannabes.