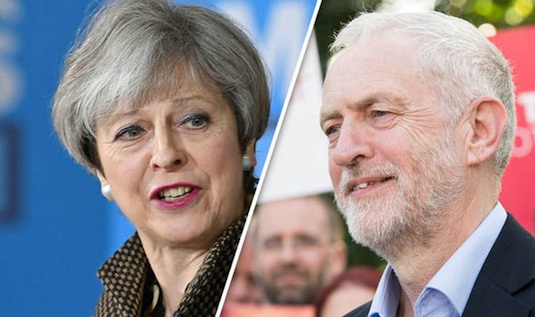 The pundits muttered dismissively about YouGov's shock poll putting the Tories just three points ahead of Labour, suggesting the

election's outcome

is edging toward a hung parliament. Reportedly, Jim Messina, the Conservatives' stat whizz on loan from the liberal heroes at Team Obama threw his head back and laughed. Just like someone else we know. And then today Ipsos Mori dropped their bomb: Tories 45%, Labour 40%. The unweighted poll (i.e. not controlling for differentiated turn out) actually puts Labour three points ahead. I can feel hope cloying its way into my heart.
This is no substitute for analysis, however. Cool heads are essential if the newly mobilised aren't to suffer disillusionment and despair if, after everything, the polls are proven wrong and Labour does worse than now expected. On this score, there are two tallies we need to keep an eye on: perceived economic competence and leader ratings. Since these questions have been asked, no party has won a general election who are behind on both. And, unfortunately, Labour is. That said the volatility of politics are proving Theresa May's undoing as her ratings plummet and Jeremy Corbyn's rocket upward. It is quite possible over the weekend the sliver of a gap between them vanishes and starts opening up on the other side. This. Election. Is. Killing. Me.
After an excruciating week for May that saw her nearly crumble in front of a below-par Jeremy Paxman, refuse to take part in the leaders' debate and sent a grieving Amber Rudd in her place, turn down Woman's Hour, rule out any local radio interviews for the remainder of the campaign, and now reeling under the news that the CPS are charging Craig McKinley, his South Thanet agent, and "campaign specialist" Marion Little for alleged electoral expense fraud, May had to really pull it out the bag for tonight's Question Time special. For his part, Jeremy's insurgency is assuming juggernautish properties. Unlike May, he's not under siege from a collapsing campaign nor a simmering rebellion, and a strong and stable performance in front of the Question Time audience would be the icing on the cake for a brilliant week. Who remembers Tuesday's stumble in the Radio 4 studio now?
May came first and needed to knock it out of the park. The first thing to remember is while May isn't comfortable in front of the public, tonight was her 24th appearance on Question Time. If she's no good with that format now, she never will be. And, overall, I think she came off alright. There were no stunning rhetorical flourishes, nor were there any big stumbles. It was competent enough - not polished, plenty vague, but little to frighten away the already committed Tory voter. The problem, however, is with the large numbers of undecideds out there. Here we have someone hyped by the media as the supreme politician, as a grown up versus the seat-of-the-pants juvenilia of Dave and Osborne. Coming across well matters. Relatable matters. Warmth matters. And she just can't do it. Asked about the public sector pay freeze for nurses, there was little sense of sympathy. Confronted by a woman with mental health difficulties and was dragged through a work capability assessment, there was no compassion in her response - just a technocrat's answer. As a rule, electorates are okay with people who don't connect as long as they understand ordinary people's problems, and unfortunately for May she tanks this every time.
Jeremy Corbyn on the other hand had a much better time of it - for the most part. He was more relaxed, more assured in his answers, more interested in listening to what people had to say. On every indicator, he as the anti-May. He showed command of his brief and was able to talk in detail about policy areas, which, considering May is the incumbent and offered vagueness and generality, is a key difference between the two and reflects terribly on the PM. This was especially the case on Brexit - May wouldn't be drawn on no deal, while Jeremy talked about the need to protect jobs and building a more equal society. Brexit means Brexit for May, for Corbyn Brexit means the fight for more and better jobs, and a more pleasant, safer, fairer Britain. A key difference.
Jeremy was doing extremely well until we came to Trident and nuclear weapons. He answered the points on Trident and the first use of nuclear weapons sensibly, on the importance of talking and diplomacy to ever avoid a situation where atomic warfare is a possibility, but some in the Tory third of the audience were determined to get blood and kept asking him whether he'd press the button. He wobbled and didn't offer a clear answer. There are various ways he could have answered it without a straight yes or no, like keeping all options open, doing whatever it takes to defend the country, listening to what the military experts say, and what not. But the audience member who came in after to attack the others who were gleefully criticising Corbyn for refusing to aggressively incinerate millions of people just about spared his blushes. However, the job was done and the press have got their meat for the weekend. Which, to be honest, is hardly news. Later on the IRA came back up and this presented him no difficulties whatsoever, revealing that he had defended Ian Paisley when moves were afoot to bar him from Westminster on the grounds that all voices needed to be party to a peace process, not just the ones you agree with. In all a good performance, sans the handling of the nuclear issue.
Who won? As a Labour supporter I'm obviously going to say Corbyn. But where it counted - on character, on giving a vision, on policy detail he was much better, clearer, and more serious than the Prime Minister. Nukes presented him a problem but his attitude is already baked into nearly everyone's choice, though that won't stop the press from using it to mobilise the Tory vote and try and snatch back some of the volatile ex-kippers that are slipping toward Labour. But even if he gave a totally flat performance, he still would have won. Theresa May strikes as an unsympathetic figure, and she needed something special tonight to try and put her crisis-ridden campaign back on course. She wasn't able to do that. Labour goes into the final weekend of campaigning with the wind in its sails. All the Tories have is scaremongering. It worked in 2015, will it work now? Or can Labour confound all the sage expectations - including my own - and deliver the biggest, most surprising, and sweetest victory in our party's history?