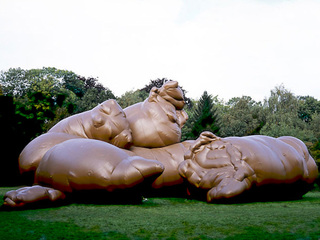 While bloggers fall over themselves to up their rankings on the
Total Politics
annual blog poll
(don't forget to award AVPS the full 10!), I thought it might be a larf to run a poll of my own: the
Top 100 Worst UK Political Blogs
.

The rules are pretty much the same as the
TP
poll. To get practice in in case next year's referendum supports the move to the Alternative Vote, readers are invited to submit a rank order of their ten
least
favourite blogs. First gets ten points, 10th one point - I'm sure you know the drill. Only one set of votes per person please, and votes nominating less than three blogs will be discounted. No anonymous votes will be accepted as there's no excuse for not identifying yourself by a monicker these days, and votes can either be submitted via email to top100worst at yahoo.co.uk or in the comments below. All votes coming into the inbox will remain confidential - so if you think your mate writes total dross, you can vote away safe in the knowledge they'll never know.

If readers want to carry a notice of this poll on their blogs they're more than welcome to do so, AND they are encouraged to list the blogs they think thoroughly deserve to be known as the worst ones out there.

While this is a bit of fun and totally unscientific, I realise there's a conflict of interest between hosting the contest and participating in it. So, as much as it pains me to say it, I've disqualified my own blog from the running.

The poll will close on Wednesday 11th August, so get voting!