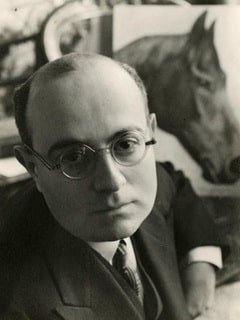 No, this is not a post about the reptilean-illuminati shadow government. This is about the culture industry, or rather what a clutch of
Keele
academics at a reading group had to say about
Theodor Adorno
and
Max Horkheimer
's influential piece,

The Culture Industry: Enlightenment as Mass Deception.
For those of you not familiar with these
Frankfurt School
theorists, their thesis on culture was simple but deeply pessimistic:
Culture now impresses the same stamp on everything. Films, radio and magazines make up a system which is uniform as a whole and in every part (

Dialectic Of Enlightenment

, p.120).
Popular culture in all its manifestations is qualitatively the same thing, there is an undifferentiated unity that sinks into the consciousness of the consuming masses and ties them to capitalist production.
The consumers are the workers and employees, the farmers and the lower middle class. Capitalist production so confines them, body and soul, that they fall helpless victims to what is offered them. As naturally as the ruled always took the morality imposed upon them more seriously than did the rulers themselves, the deceived masses are today captivated by the myth of success even more than the successful are. Immovably, they insist on the very ideology which enslaves them (p.133-4).
The cultural bonds of capitalism hold the working class firmly in place. There can be no opposition because the media brainwashes and seduces the class into believing there is nothing wrong. Instead of nurturing a desire for capitalism's violent overthrow, workers are far more likely to be worrying about Dot and Jim from
EastEnders.
The discussion revolved around a number of themes. The most obvious of observations is how Adorno and Horkheimer believed mass culture left no room for liberatory potential. This begs the question of how seemingly everyone is deceived by the system, and yet they themselves are able to take a critical stance from the outside. What makes this doubly difficult is not just the question of their unique position vis a vis the rest of the population, but how they are able to use Marxism - that theoretical condensation of working class experience - to critique the culture industry, but apparently the working class itself cannot.
An answer is implied in their reflections on bourgeois art. In a number of passages they wax lyrical about the style of Beethoven, and how artists were able to take their suffering and give it form. This was not just an existential statement, it is a way of transgressing bourgeois society by manifesting its structural violence through paints and scores. Unlike the samey safe fare of mass culture, high art is the stuff of anti-capitalist critique.
How useful is this position today? The temptation is to dismiss it out of hand. People are not (and never were) simple dupes that capitalism can push around by filling our heads with on-message culture. For instance how can one explain the explosion of youth culture from the 60s onwards without any impulse from below. Was punk just a cynical marketing ploy by the culture industry? Adorno and Horkheimer massively underestimate the dialectical interplay that mediates and mutually constitutes audiences and industries.
Another problem is with their totalitarian view of the culture industry. They assume a perfect fit between capitalism's drive for profit and a mass culture with no room for critique or alternatives. But this is not how capitalism works. Just as capitalism is only capable of meeting market requirements, leaving vast swathes of our class condemned to poverty and privation; so it is true of culture. Because the culture industry produces commodities to be consumed on a market, capitalism can never fully meet its own ideological needs. For example, the works of Marx remain in print because of the market for them. Capital as such is indifferent to the weapons they contain as long as there is money to be made. I think it was Lenin who said a capitalist would be quite happy to sell you the rope you hang them with.
Is there anything of value left in this essay? Yes. Though they overegged the cultural industry pudding, popular culture is for the most part pre-packaged and standardised. Boy and girl bands roll off well established production lines, soaps regurgitate the same universal story lines over and over, Hollywood blockbusters tend to adhere to a standard set of formulas. Where they fall down is that despite standardisation, the content can and often is more complex than they ever supposed.
The second insight concerns commodification. Radical ideas, modes of dress, lifestyles can all be commodified regardless of how explicitly anti-capitalist they are, and with it comes the danger of decontextualisation by the market and being sold on as any other commodity. The iconic image of Che Guevara being the ultimate in empty revolutionary signifiers.
Ultimately what Adorno and Horkheimer have shown us is that despite their shortcomings, an effective challenge to commodity production cannot proceed solely from the domain of cultural production. They may have favoured the radical potential of high art, but they overlooked the grim realities of everyday life faced by our class. This is our most powerful resource for socialist change.