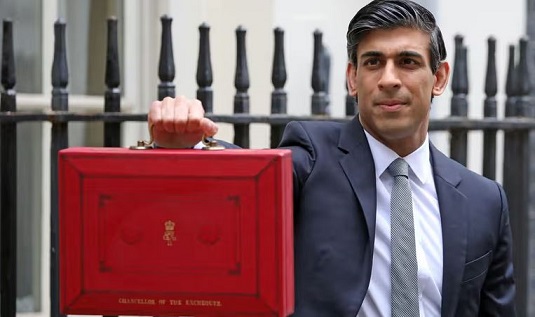 With the return of Dave to frontline politics and James Cleverly displacing the vengeful but weak Suella Braverman, there has been a sense among Westminster watchers that something has changed. The policy agenda hasn't. The new Home Secretary is apparently keen on making sure the Rwanda deal happens and the deportations begin as soon as possible. In time for May, perhaps? What we're seeing the return of is not "sensible politics", which have never really existed, but an attempted restoration of the pre-Brexit vibe economy.

What do we mean? Cast your mind back to how politics was performed before the referendum spoiled their game. On the one side there was Dave, George Osborne, and Nick Clegg. Opposing them was Ed Miliband and then, as now, an unremarkable clone army of inauthentic witterers and empty suits. There were some political differences between the two sides. Labour experimented with some social democratic-sounding policies and occasionally (very occasionally) uttered the word 'inequality'. All this while promising not to cut too far or too fast. There's a rousing slogan if there ever was one. And on the other? Some of the most appallingly destructive and cruel policies this country has ever seen. An unnecessary restructure that severely weakened the NHS but made it easier for Tory donors to get their slice of state money. The collapse of child and adult social care. Cuts to schools. The evisceration of the civil service and public services generally. And the return of social security cruelties not seen since the workhouse. Punitive sanctions that left people destitute. The grim farce of the bedroom tax, and the indignity of the work capability assessment. This is before we even mention the couple of hundred thousand excess deaths that occurred before the pandemic thanks to their programme of cuts.

Yet, to look at Dave, Osborne, and Clegg, their horrific legacy was delivered with an observance of the rules of the constitutional game. They were courteous in public, paid lip service to the rule of law, pretended their policies were driven by evidence and not ideology (and certainly not interests). They gave off a vibe of being at ease in office, of having a plan for dealing with the problems they defined and definitely exacerbated, and all three were accomplished performers in the media. Not that it mattered much. They too were beneficiaries of the real blue wall - the barrier collectively erected by the right wing press against criticism and democratic pressures. Marrying this to always being seen in a suit and never in casual clothing, and how comfortable they were in front of TV camera,s they gave off vibes of competence. They had their long-term economic plan, even though it didn't exist. They knew what they were doing, when the indices for GDP and living standards showed they did not. Their accomplishment was seeding a structure of feeling that appealed to just enough people to win the Tories their second term and a slim majority.

This is what briefcase Toryism is. For instance, if like Dave and Osborne Boris Johnson had nodded to constitutional niceties, never contrived to outrage, and wasn't stupid enough to unnecessarily break his own laws and shield favoured lackeys from accountability, he'd still be in office. To be seen playing by the rules of the game protects a politician from media commentators and other politicians who affect to uphold these conventions. This is what separates Rishi Sunak from Johnson and Liz Truss. His expensive suits and shoes, the efforts gone to for personal branding, the niche he carved out in the Tory leadership contest he lost - of lecturing the other candidates on fiscal probity - marked him out as the "serious" choice. Which is one reason why the membership rejected him. When the wheels fell off Truss's premiership, it was the sensible people who steadied government and then secured the top job for the right man. It's true Sunak has proven just as useless as his predecessor, but his own approach to governing the country is an unshowy affair of not doing much. Except for outsourcing the unpopular populism to noted right wingers.

Therefore, it doesn't matter what Sunak's particular politics are. It doesn't even count that he was a Brexiteer. He has the smooth, business-like habitus of a Cameroon. His very appearance and manner of speaking recalls the memory of the Coalition government, and the vibe he wants to give off is underscored by bringing Dave back into government. Briefcase Toryism is their version of sensible centrism, and ticks exactly the same boxes. Both pride themselves on what you might call heady pragmatism. A hard worship of accomplished fact, which are selected for and refined by media and political framing. In as much as they differ, it's on the specifics of managing the class relations and contradictions of British capitalism. And, true to this tradition, Keir Starmer has yet to offer a programme for fixing its problems. He too is content to emit the right vibes, and this is undoubtedly a preview of what to expect more of when he's in office.

However, a long hibernation awaits Tory briefcaseism. With defeat inevitable and a period of right wing ascendency in the party likely, where do the so-called "good" Tories go? Do they snipe from the sidelines to fill the copy of their dwindling press? Cross the floor? Leave the Commons for profitable opportunities outside? Bed down and snooze until better times come? Whatever is the case, now the briefcase tendency has a firm grip on the leadership they are the ones who will cop the blame for the coming disaster. At least their outfits will come in handy for the post-politics job interviews.