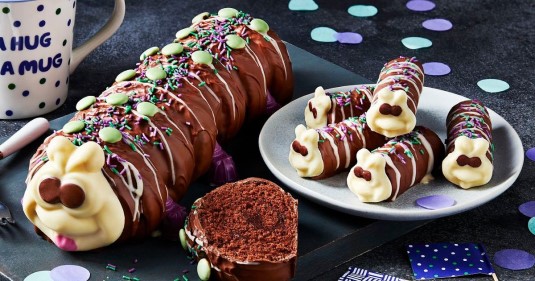 If these are the last days of Boris Johnson's premiership, they are as chaotic as the weeks that opened it. When news broke about a surprise birthday party for the Prime Minister that took place in June 2020, followed by a similarly illegal gathering that evening in the Downing Street flat, any reasonable observer would conclude that it's curtains. The tenant at Number 10 is far from a reasonable occupant, and he is demonstrating - happily causing significant damage to the Conservative Party along the way - how immovable a Tory leader is if they have no respect for the unwritten conventions and vibes of the UK constitution. If his MPs won't swoop in to end it, we'll see if Johnson's resolve to stick it out can take a damning civil service report and a police investigation.

As everyone knows, the main news of the day is the decision of the Metropolitan Police to launch an investigation. Launched is the new way of describing 'dragged kicking and screaming', because they have done everything in its power to remain aloof from what happened behind the shiny black door in the first year of the pandemic. Having been passed some details from the Sue Grey inquiry into Downing Street breaches of Covid rules, Met Commissioner Cressida Dick let us know there was evidence enough to warrant an investigation. Not great news for Boris Johnson. And yet, in the midst of another possibly terminal crisis an opportunity! With the police getting involved, Grey's findings could be shelved because the last thing the government would want to do is prejudice their inquiries. Happily, this means ministers and the PM himself have another line for the press pack: I won't be commenting on an ongoing investigation. Think about it as pressing the nuclear button of delaying tactics: Johnson cannot say anything because he's helping the police with their enquiries. The Met could (and probably would) take months to come to a decision, by which time the current crop of difficulties are going to be ancient history. Johnson and friends hope. Keep kicking the can down the road and everything will turn out alright in the end.

The main consequence of this would be government paralysis. On anything but foreign affairs and marginal areas of policy, Downing Street would grind to a halt. Which might be a boon, because at least the Tories would be unable to do anything damaging in the meantime. A question mark with a flashing blue light atop of it hangs over Johnson's authority, and therefore presents difficulties for getting its business through the Commons. If this Met intervention was anyway planned - Johnson reportedly did not tell this morning's cabinet meeting about it to avoid awkward questions - then it has unravelled pretty quickly. No sooner did Downing Street say the Grey report was over, the Met said they had no problems with the findings being put into the public domain. Apparently it's not in Johnson's gift to decide when it should be published, but Grey herself. Indeed, it could be available as early as Wednesday, just in time for Prime Minister's Questions.

As the day has worn on, all manner of absurd defences of Johnson have emerged. Nadine Dorries distinguished herself with the usual stupidities, saying Johnson's surprise birthday party was a work event. Conor Burns did us a solid by describing the Prime Minister's predicament as being "ambushed with a cake", and tonight courtesy of the New Statesman, news that the Johnsons don't think they've done anything wrong because what happens in Downing Street is part of a household bubble. You almost couldn't make this rubbish up.

Tory ministers in rare honest moments have said the public will make their mind up, and they have. Poll after poll shows they believe Johnson lied about the parties, that he broke the rules, and he should resign. It strikes a chord where 150,000 deaths haven't because experience of restrictions is something borne by everyone, and to know the boss rule maker was also the chief rule breaker very obviously takes the piss. It doesn't matter what Johnson does now, or even if he clings on. The damage to him is permanent, and the longer his stays in situ, the harder it gets for the Tories to come back from.