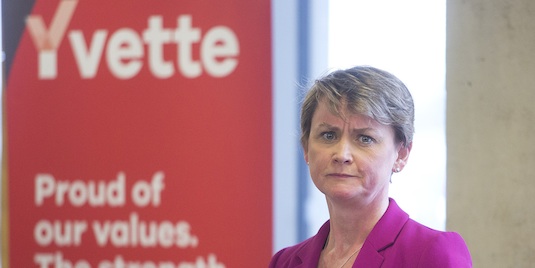 What were the five most-read posts from this here blog last month?
1. Yvette Cooper's "Alternative Vision"
2. Jeremy Corbyn and the Working Class
3. Corbynism and Scottish Labour
4. The Politics of Re-Selecting Labour MPs
5. Lies and the Lying Liars Who Tell Them
Wow, what an incredible month. In July, this blog saw 194,474 page views. Your big blogs might sniff at such things but for me that is a massive deal for a small indie site written and maintained entirely in my spare time. The pressure is now on to make sure All That Is Solid hasn't peaked and somehow acquire an even larger audience. Can we break through the 200k barrier?
Powering the audience figures this month were Labour's internal politics. Of course, what else? Go on, have a read. I'm told they're good. July also saw a return to some of serious chin-stroking, and not before time. The Visibility of Ruling Class Reproduction takes up the case of Brooklyn Beckham and what the publication of his photography book says about celebrity and our social betters. Racism and Capitalist Exploitation is the sort of title that leaves little to the imagination and looks at an ongoing debate in Marxism about the character of capital and its relationship to racism and racial hierarchies. Pleasingly they both did well for theory-focused posts, and gives me more incentive to write further stuff in this vein.
Finally, July saw the launch of the All That Is Solid blog appeal. It doesn't need the contents of your wallets but it does need more and bigger audiences, which means more Twitter followers and more likes on Facebook. Because of the appeal and learning how to use Facebook properly we're currently at 1,057 likes. Not bad but plenty of scope for improvement. If you haven't already, why not give me a follow and a like?