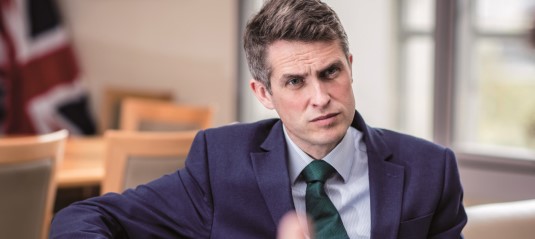 Who were the runners and riders in the month of May. Did Brexit dominate ALL THINGS or were the Tories the object of fixation? Behold:
1. Sympathy for Gavin Williamson
2. Why Labour Went Backwards in Stoke
3. Why Farage Snubbed Galloway
4. Is Politics Melting Down?
5. The Allure of Change UK
Well, it was a mix of all of those things. It seems like an age ago now, but Gavin Williamson's defenestration (just!) came top of the pops, bizarrely followed by a very Stoke-centric post. I know there is a market for Stoke-related material, but usually it's smaller than even the lower-circulating Trot newspapers. You really want more Potteries politics? Then we had some thinking about the character of the Brexit Party, the (then coming) meltdown of the main parties in the EU elections, and lastly a pondering why not a few lefties are fascinated by our friends, Change UK.
What next? Well, tradition obliges me to throw a bone into the second chance saloon, and in this case it's a look the political character of Change UK and the Brexit Party, a character that owes more to the 19th century parties of the age prior to universal suffrage. What has resurrected such outfits?
And how about next month? I've got something brewing on the crisis of Corbynism following the EU election results, and I'm pretty sure the Tory leadership contest and Trump's state visit will throw up matters of interest.