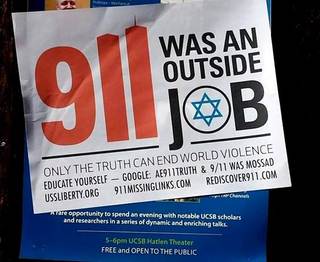 Like cat piss on your carpet, the stench comes back regardless of what you do to it. I'm talking, in this instance, about the Labour Party and anti-semitism. Despite an inquiry that issued clear guidelines and repeat condemnation by Jeremy Corbyn, John McDonnell, Momentum, and everyone associated with the party's leadership, it will not go away. So what is going on? As I've said on occasion, if you have recurring phenomena then we're talking about social relationships, not something that can be put down to individual oddities. And, to note, just because it has become a factional football doesn't mean anti-semitism is not important or isn't happening. It is. Where then does Labour's issue with anti-semitism come from?
What the party isn't is institutionally anti-semitic, in the sense it structurally discriminates and disadvantages members from a Jewish background. In fact, the argument can be turned on its head and the case made it's institutionally anti-anti-semitic, in the same way it is also institutionally anti-sexist and anti-racist. Before anyone rolls their eyes and gets a letter from compliance for it, this isn't the same as saying sexism and racism aren't problems in the Labour Party. Rather it is the banal observation that because of work done by previous and current generations of women and BME comrades, formally the party is against chauvinism and racism. Members can and do have action taken against them for making these unwelcome views known and engaging in unacceptable behaviour. And the party tries to overcome the legacies of sexism and racism through the use of shortlists, diversity training, and so on. That said, because Labour is a mass party and not an ideologically pure sect, its membership has, to greater and lesser degrees, the tendency to reflect the attitudes and prejudices of the constituency it reflects. If you like, the institutionalisation of progressive attitudes and the activists that uphold them are in a ceaseless battle against what we might euphemistically term "unreconstructed" views constantly being fed into the party from its relationship with wider society.
However, this can explain why racism and sexism remain party problems but it does not account for anti-semitism. While there have been spikes of anti-semitism over the years, it hasn't had a mass base or following in British society since the 1930s. What is it about the Labour Party now that is attracting anti-semites in disproportionate numbers and to the Corbyn campaign in particular? I think it's down to a mix of naivete, stupidity, and in a number of cases, hardcore racism.
Dealing with the first, Jeremy Corbyn has a long record of anti-war activity. His 33 years in Parliament have seen him take up the cudgels against British foreign policy, whether it was popular or politic or not. Similarly, he has never hidden his criticisms of US and Israeli policies in the Middle East either. Unfortunately, this kind of stance often comes with a studied silence about the countries and organisations at the receiving end of Western bombs and, in some cases, de facto united fronts with outright supporters of these regimes/outfits. These characters can be most unsavoury. You could say that some folks who are especially active in anti-war work are a little care free when it comes to associating with people who, on the one issue of opposing such-and-such a conflict, there is a shared position. And so where opposition to the criminal policies of the Israeli state are concerned, you might find people in this milieu, especially those new to it, getting rather over-enthusiastic in their denunciation of Israel's actions. They might bang on about Zionists and Zionism, might shout off about "Zios", and make clumsy, inappropriate, and offensive comparisons between the Nazis and the Holocaust and Israel and the occupation. And they do it because too few within this milieu actively challenge it. So as Jeremy has risen to prominence, this sort of clumsiness has been imported into the Labour Party and become more visible than has hitherto been the case. Something I've been worried about for a while.
Overlapping with this is an anti-establishment politics at its most basic and primitive: conspiracy theorists. If porn is the main contribution the internet has made to popular culture, opening mass audiences to the idiocies of conspiracy theorising comes in a close second. You can understand the cognitive basis for these views. The world is a complex scary mess with clear winners and losers, and can appear as if a shadowy elite has it all under their thumb. It's not. There is no one at the helm, and not even being the richest nation with the most powerful military the world has ever seen can impose its will at will on the world, or defy the head winds of global economic turbulence. Conspiracies then are comforting because there's a weird form of security knowing someone's in charge, and that you stand out from the herd because your keen brain has connected the dots and cut through the bullshit. After the September 11th attacks, the conspiranoid 9/11 Truth Movement were an identifiable anti-war trend that not only peddled nonsense about remote controlled airliners and buildings pre-packed with demolition charges, but fanned the flames of anti-semitic conspiracy theorising. It was a false flag operation run by Mossad, or Jewish employees were warned to stay away from the Twin Towers on the morning of the attack being two choice examples. The problem is this sort of thinking never disappeared. It scooped up gullible adherents here and there and continued to fester on email lists, forums, and Facebook groups. And so, just like the "careless" people this variegated bunch have also joined up and used their conspiranoia to make sense of Labour's faction fight. The links between some Labour MPs and Israel via Labour Friends of Israel are "proof" they are taking orders from Tel Aviv. Some are associated with very rich people, who happen to be Jewish, and, of course, because some sitting MPs helped save the banking system from collapse they're in the pay of the Rothschilds. These entirely unwelcome elements, again, aren't drawn to Jeremy because he's one of them, but rather in the terms of their anti-semitic conspiracy theology, it's him versus the Zionist lobby and therefore deserves their support.
These people are badly mistaken and seriously deluded, and I would say there are a portion of them who don't even realise they're being anti-semitic. But on those occasions it happens time and again, and despite it being pointed out to some of them carry on willy-nilly, then they have passed over into outright racism.
And this brings me to the third kind, those that really do have anti-semitic issues. It doesn't matter how they arrived at this perspective, the fact is they single out Jews and attribute all kinds of social problems to them. Classic scapegoating, classic racism. Wherever they are found they should be turfed out of the party, no ifs, no buts. However, while these people do undoubtedly exist, are there others at it? While anti-semitism in wider society is diminished, there are still enough people miles away from left wing politics with axes to grind. Grabbing a Momentum twibbon and using the furore around Labour anti-semitism to vent their bilge is easy enough to do. And then there are obvious troll ac

count

s like this and this operated by folks unknown to keep those flames fanned. Imagine being an opponent of Jeremy Corbyn and cynically using racist abuse to "prove" his support is anti-semitic. Is that the mindset of someone you'd wish to be associated with? Do you think that sort of person should have a place in the Labour Party?
I am glad that most people in our movement have woken up to anti-semitism, and I hope wherever comrades find it a swift complaint to validation@labour.org.uk follows in short order. Anti-semitism is not just the socialism of fools, as August Bebel put it, but is the very antithesis of a politics founded on solidarity and collective action. It's in all our interests to be on our guard against it, and attack it wherever and whenever we can.