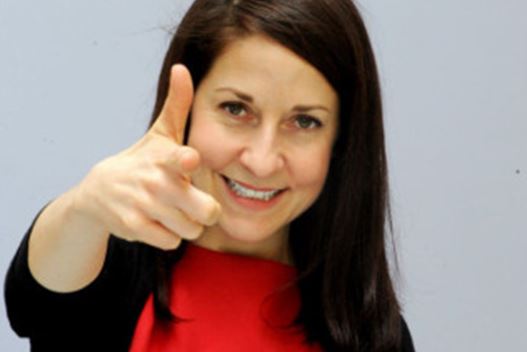 Dear Liz,
Re: Leadership of the Labour Party
As I noted the other day, leadership contests are that rare occasion when MPs and ordinary members are frank about the personalities and policies at the top of the party. Some also over egg the pudding and go for outright abuse. I'm thinking mainly, this time around, about the people who are mostly Andy Burnham identifiers and think attacking you as the Conservative Party candidate for Labour leadership is a smart way for their man to win. It isn't, it's unfair, and it's clear from an acquaintance with your material that a Tory you're most definitely not.
That doesn't mean I think you're well suited to lead the Labour Party.
In the spirit of honesty customary to these times, I'm going to tell you why. Don't, however, make the assumption I'm rooting for Andy, or Yvette, or Mary, or lamenting the dear departed Tristram or Chuka. Like many tens of thousands of party members I am far from enthused by any of the meagre policy pitches so far made. I am also worried that every single candidate's pronouncements on the subject of why Labour lost and what it needs to do to come back is so far from the mark that, already, it does not bode well for our chances in 2020. That might change, of course, but I'm writing to you because your candidature condenses all the faulty analyses and mistaken policy conclusions that are not only most egregious, but potentially most ruinous for our party over the tumultuous five years ahead.
Rather than pick over your comments about various things like others have done, I want to look at your core philosophy and go from there. Thankfully, a lot of the (sympathetic) spadework has been done by Labour Uncut, and I think your opponents should show the courtesy to find out what you really believe rather than throwing meaningless insults your way. Nevertheless, I read this piece with some interest. I agree with you that Labourism as a tradition is overly statist, that too often the left cede questions of individual choice, liberty, and freedom to the right. On paper at least, you are right that social security shouldn't disempower its recipients, that public services should be receptive to the needs of those who use them, and the pressures of state and the market should come second to flesh and blood human beings. However, while the Uncut piece flatters the radicalism of this "republicanism", at base there are few politicians on the centre left and centre right who would disagree. That's because what we're really talking about here is liberalism.
The defining feature of liberalism, classically conceived, is individual sovereignty. It is a "republican" political tradition in the sense that authority should not derive from a body that over-arches society and responsible to no one but itself - see medievalist despotism old and new. Instead, authority should rest on the consent of the governed and representative democracy is the best means yet devised for aggregating the preferences of the citizenry. Fair enough, this is the basics for all forms of democratic politics. But it's only the basics. Socialism, which is both the heir to liberalism and its consistent application (among many other things), recognises its strict limitations. For liberalism property ownership, for instance, is a strictly private affair. Our freedom to own things is a cornerstone of individual sovereignty. That, however, is as far as it goes for liberalism. It's an abstract right that should be defended to the death. Socialism differs. It does not start from first principles but rather takes its departure point from an analysis of the social world. It notes that the liberal/utilitarian objective of the greatest good for the greatest number is blocked by the very way our societies are structured. Not only are good jobs, which we will define here as being well-paid and having a large degree of satisfaction and autonomy, in scarce supply, but more fundamentally the bulk of the economy is owned and directed by private individuals. When you have a situation where one vanishingly small proportion of the population primarily lives off the wealth accumulated by their capital, and the overwhelming majority have to rely on working in return for a salary or wage and collectively are responsible for generating that wealth, you have a political problem. As much as liberalism tries to shy away from the way the world works, because the fates of vast numbers depend on economies working, the idea ownership and control are private matters is an absurdity: it is very much a public issue.
I'm sure you're well aware of this critique without subscribing to it yourself. But you might want to pause and reflect, because it illuminates well the blind spots of your political position-taking. Let's concentrate on your pledge to reform public services. Your approach is entirely consistent with your philosophy: a public service should serve the public and responsive to their needs. Fine, but what would this reform look like? As the best indicator of future behaviour is past behaviour, I expect you would eschew the democratisation of public services and go for market mechanisms instead. Such as the model of the funding following the patient, as per past NHS experiments, or tuition following the student as per the free market in higher education due to be operative from this September. These arrangements make the assumption that markets are the best way for individuals to signal their preferences, hence making service provision more accountable. It sounds neat and elegant, the sort of solution a mind attuned to abstract patterning would find attractive. The problem is that, if anything, markets have made public services less accountable. We hear the excuse that hospital, schools, and council chief executives have to be paid top whack because the market demands it. Across the public sector organisations are beholden to targets supposedly conditioned by competition, such as call handling times in the 111 service, patient turn around times in surgeries and hospital beds, and so on. And because markets is what business supposedly has an intuitive understanding of, the public sector is opened up to profit-making and profit-taking. Typically, especially in the care sector, this has meant holding or forcing down staff wages so margins between cost and price can be widened.
What worries me is you appear blind to this on two counts. Firstly, that you approach public services as so much machinery to be tinkered with and not as aggregations of human beings who, in large part, made an active choice based on their values to undertake a career in public services. Second, and in keeping with a technocratic mindset, you appear utterly oblivious to the notion of interest, that the organisations of public sector workers are the backbone of the movement that has provided you a seat in Parliament. You either forget or just don't realise that the public sector is a constituency in and of itself, and it is supremely harmful to your own political interests to attack their wages and working conditions, to outsource them to third parties, to make their conditions of work less gratifying and less secure. Just go and take a look at the Conservatives across the chamber from you. Do you seriously think they won't tackle zero hour contracts, abuses in the city, and executive pay because they have the wrong ideas? Or does it have something to do with the interests they represent?
This is why your leadership would be a disaster waiting to happen for our party. You have no conception that Labour is not just a party but a real movement in society. Even your letter to trade unionists smacks of their being one constituency among others to be courted.
That, I'm afraid, concludes this letter. Like I said, you're not a conservative. You are a liberal with all the limitations and problems that come with it, and as such because you do not understand the party you're aspiring to lead that makes you particularly ill-suited to the position.
Yours sincerely,
Phil