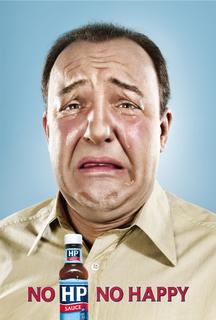 Never in a million years did I think such a title would appear on this blog, especially considering the "history" me and "Harry" had way, way back in the early years of the
UK Left Network
. But now I feel compelled to stand with Harry's Place.
Why?
HP is under attack - and not for the first time.
The (hopefully) temporary stand-in
while HP is off the air takes up the story:
Harry's Place may be removed (or rather have it's DNS disabled) after a 'complaint' to the company that our domain name is registered with. We assume after threats were made on the weekend that this 'complaint' originates from Jenna Delich or her supporters. Though we have not yet seen the complaint submitted, we assume it runs along the lines that pointing out that Ms Delich linked to the website of a known neo-Nazi figure and former Ku Klux Klan leader is defamatory. This is extraordinary since Ms Delich has not denied that she circulated links to David Dukes website. There would be no point since the evidence is in the public domain. Nevertheless, a malicious complaint has been made to the company hosting our DNS.
More background is available courtesy of Modernity Blog
here
,
here
and
here
.
Personally, I have very little time for the politics peddled on HP. Warmed over social democracy plus humanitarian imperialism plus trenchant Zionism do not suit my radical palate. But they have as much right to push their rubbish politics as any other blogger, regardless of how distasteful they can be at times. So down with the complaints, the writs and the threats of court action, and away with those of censorious intent. If you're stupid enough to make the kind of mistake Jenna Delich did, then you should take the blowback on the chin, not scrabble around for a lawyer's letter.
In the immortal words of the HP masthead: "Liberty, if it means anything, is the right to tell people what they don't want to hear".