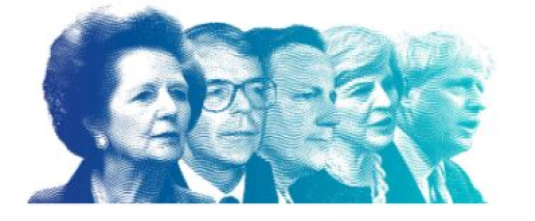 The publication date of Falling Down: The Conservative Party and the Decline of Tory Britain draws near. Though, in reality, the buying public have been able to get hold of it this last fortnight via Verso themselves and other dispensers of books. All for the good.

Thinking about a book you have written just before the bulk of the reviews come trundling in is a new experience for me. On the whole, I think the left are going to like it and the centrists and the right will dismiss it as gobbledegook or hopelessly foolish. I mean, how can the Tories be said to be in decline when they've increased their popular vote at every election following the 1997 debacle? And those advancing that point will reveal themselves as someone who hasn't read the thing. Already I can find myself anticipating some criticisms with the stock "you haven't read it properly." Isn't this something all authors do? An adjacent criticism of would be imputing a demography-is-destiny argument, while the book is at pains to stress probabilities and tendencies. And another, this time coming from the left, might criticise the book for saying pensioners are the enemy and we need to unite on a class basis. Which, of course, it doesn't argue and has never been argued around these parts in the nine years I've been writing about this.

In truth, parrying criticisms in advance is a fruitless exercise. Reviewers are going to say what they're going to say, whether that is consistent with the argument made or not. But perhaps there is some utility in saying what I think the book tries to do.

1. Serve as an all-purpose leftwing introduction to the Tory party from 1979 to Johnson's election triumph in 2019. But with some necessary milestones from before this period name checked.

2. Advance a theory of Tory decline incorporating what is useful in existing approaches on the left and the right while overcoming their limits.

3. Demonstrate the Tories are a ruling class project and understanding this is key to interpreting seemingly contradictory and illogical political positions - from the standpoint of capitalist rationality the Tories have assumed.

4. Recapitulate the well-trodden territory of Thatcher's gradual imposition of neoliberal governance, but accord the John Major years their full importance in bedding it down. This remained the central concern of his government even after electoral defeat became increasingly obvious and he was beset with party management issues.

5. Argues these processes of subjectivation were entirely intentional. Thatcher was clear-eyed about their application and consequences to affect an atomisation of (particularly working class) voters and their re-interpellation as acquisitive, petit bourgeois monads (NB - I don't use this language in the book!). Property is central to this.

5. Break with dominant political science narratives about the Tories' 1997-2005 period. Far from an outbreak of bilious irrationality, it consolidated their base in the immediate aftermath of shattering defeat.

6. Defy received narratives of liberal/centrist Tory rebranding and discussing how touchy-feely posturing of Cameron in opposition turned into the two-nation Toryism of government. Again, the class characteristics are clearly visible during his six years in office.

7. Shows the Cameron years accelerated the age splits in politics around class and property owning cohorts, paving the way for the coalition building centred on retired people accomplished by May and Johnson and how their Brexit shenanigans have to be viewed in this light.

There is much more in the book, but these are the key points. Some dry detail about the formal Tory party and the ins and outs of policy were unavoidable, but there's also plenty on shenanigans and scandal. Including digging up some that have fallen down the politics memory hole. In the end, I couldn't cover everything. Indeed, substantial works could be written on the aspects of Tory politics and practice the book highlights. I'd like to revisit the Major years in more depth, for example. I hope the book meets the metric by which all scholarly socialist work should be judged: an ability to stimulate serious, activist research and make politics more knowable. In this case, understanding the past so we can change the future, and contributing to the most important, immediate objective of socialists everywhere: depriving the Conservative Party of office, and inflicting a historic defeat on this most incorrigible enemy of our movement.